So there are about 3 weeks until your finals and school is out for the summer.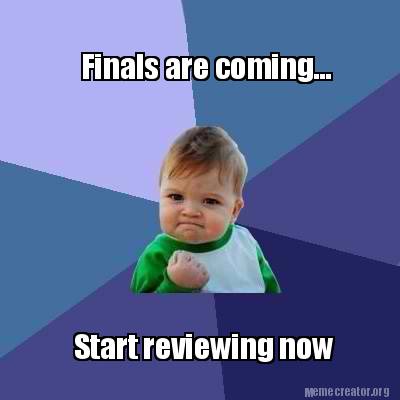 Now is a good time to start preparing. Here are a few things you can do to be ready for your finals
1. Plan your study times and what you want to in those times
2. Get your notes in order
3. read and summarise your notes
4.  Practice questions with and without your notes
5. Try some exam style questions
1-3 should be started in week 1, 3-4 in week 2 and 5 in week 3.
By doing this you will be in a strong position for your final as you will be well prepared without stress and lack of sleep cramming.